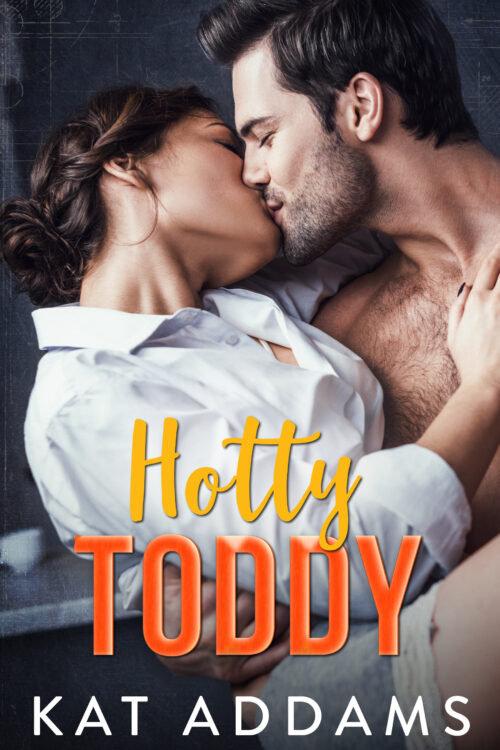 Want an e-book copy of Hotty Toddy for FREE?
Sign up for Kat's newsletter below!
Hotty Toddy
---
Jules Turner is all about peace, love, and light. She's always marched to the beat of her own drum, even when that beat took her far from her hometown of Oxford, Mississippi, and straight to sunny California. For the past ten years,  she has been perfectly content to trade in her Southern roots for a yoga mat and herbal tea. 
When her meddlesome mother suddenly interrupts Jules's namaste life by asking her to return for a visit, Jules knows her mom is probably scheming to play matchmaker … again.  She won't fall for it this time though … except that she does—literally—landing right at the feet of her former flame. 
Todd Miller—aka Hotty Toddy—is just as ruggedly gorgeous as he was in high school. When he learns that his teenage crush is back in town—and just in time for their ten-year reunion—he convinces Jules to come up with some scheming of their own. If Todd is lucky, their scheming will take them straight to the bedroom, where he tried—and failed—to seduce Jules on prom night so many years ago. 
 Pretending to be happily married, Todd and Jules strike out to fool their old high school bullies in the ultimate prank. But they quickly learn that they're really just fooling themselves. They can't just pretend. Not when they can't keep their hands off of each other. 
How can two people who have been apart for so long connect again so quickly? What happens if their fake romance turns into something real? Will Todd be able to handle Jules's free-spirited adventures in California, or can he convince her to stay back in Mississippi and embrace her small-town roots? 
With a little bit of scheming—okay, a lot of scheming—Jules just might find that her matchmaking mother knows best.